Teams, Appointments and Trainings
The myteam app for the efficient administration and planning of all team matters. Developed by coaches and parents for coaches and parents.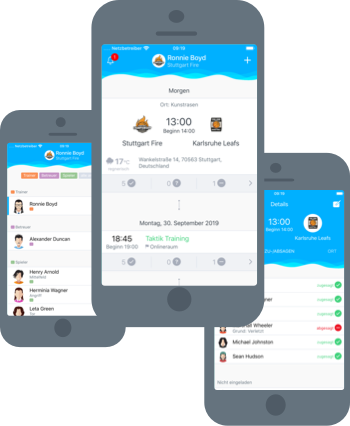 Finally the time has come…
the myteam App is available online and worldwide. Since we are still in an early stage, we look forward to receiving your feedback. Let us know what is important to you. Just leave a message here or contact us via the common social media channels.
We wish you lots of fun with myteam App and success in your sport.
Be there and download the myteam app on your smartphone


What does myteam offer you?
… and not enough. So much more is planned, that you can also manage your team cash register, view statistics, schedule uploads, training content, ….
We do not focus on football, we want to provide a service for all team sports. Why do we do that? Do you find here.